The most widespread technology
The hot stamping foil represents classical industrial coding technology.
It is a polyester or polypropylene pigmented film, which releases ink thanks to the combined action of pressure and heat.
It is used with markers that mount metal or silicone rubber printing blocks with vertical or rotary stamping action and is ideal for applications with repetitive stamping.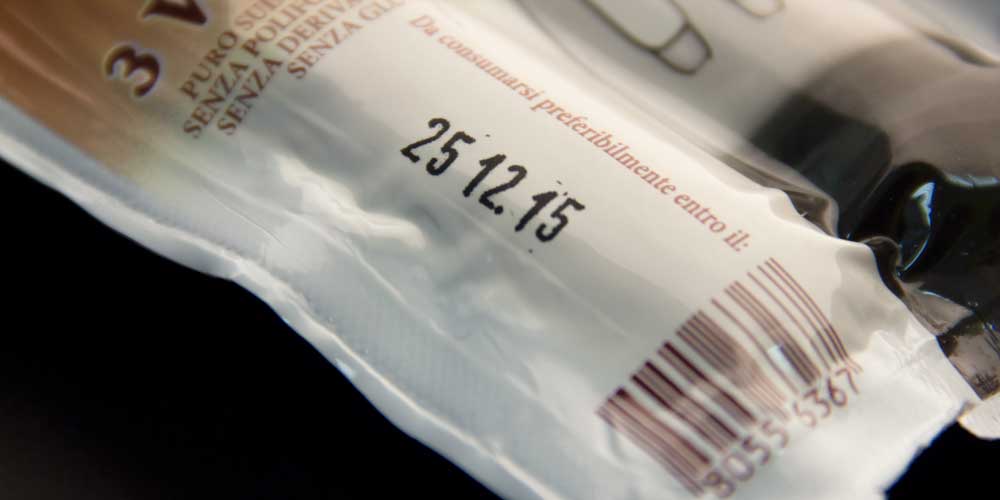 Among the materials obtained with hot stamping are the ranges in KT (foodstuff packaging, storage and forwarding of freight), RX and Indelible (foodstuff packaging, labels for fabrics and capsules for sparkling and still wine).
Furthermore, every range differs due to the type of substrate recommended for stamping and due to the resistance and coverage characteristics.
The possible applications
Synthetic substrates in PP, PE, PVC, PET

Flexible substrates in OPP, PE, PET, nylon

Satin substrates

Matt papers

Glossy papers

Cardboard

Neutral and printed papers and cardboards

Metallized papers

Wine capsules

Synthetic leather