The graphics are covered in light
In hot stamping, the term "graphics" identifies the application of thin, transparent, metallized, matt or decorated films onto substrates such as paper, plastic or leather.
The hot stamping foil, used both for full fields and for small details, gives three-dimensionality to the substrate with different light illusions.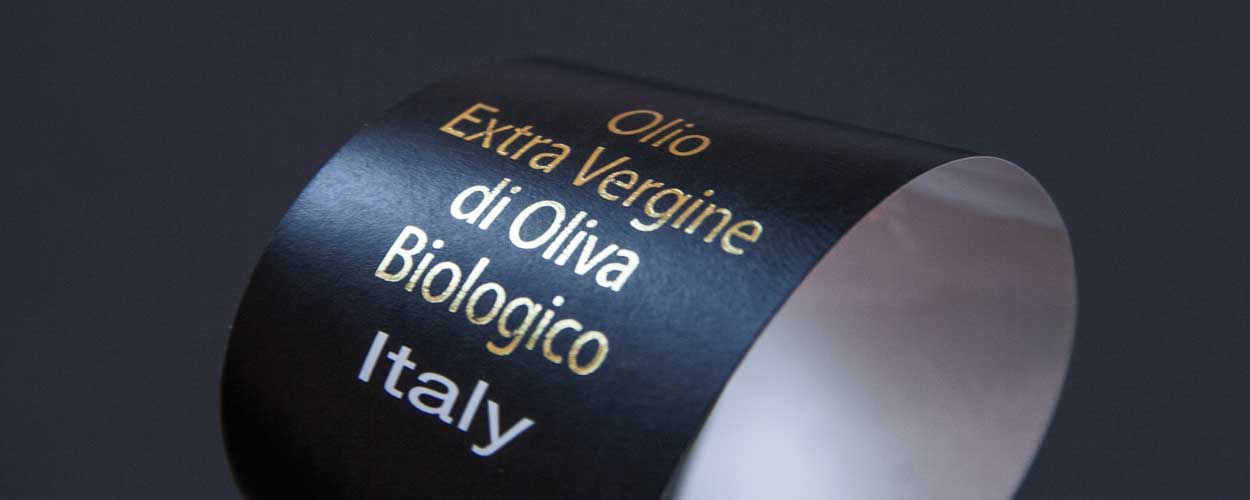 Foil for hot stamping on paper, plastic and leather
From the offset papers to the coated ones, from tags laminated in plastic to wine capsules, our products are used in the paper technology sector. The technical features offer excellent adhesion to the substrate and very high scratch resistance.
Our catalogue also includes several ranges of products ideal for hot stamping labels. This large family meets the countless design requirements present in the word of packaging.
Hot stamping technology is also used in the leather goods sector and in the vast area of object design. The ranges of foils presented can be applied using relief printing, with excellent coverage and adhesion.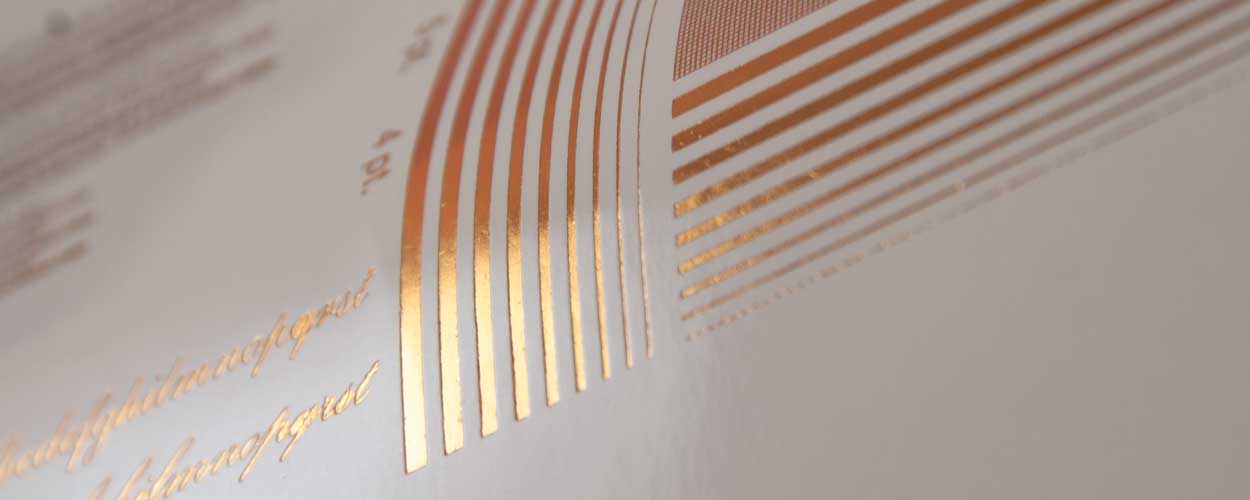 Customized products on request
Our catalogue offers a large choice of colours and effects: matt or glossy golds and silvers, metallized colours, holographic effects, transparent lacquers, pearly finishes, matt pastel colours.
The technical features of the foils vary on the basis of the specifications of each customer, thus offering the possibility to produce customized finishes to meet all needs.